With the advent of Artificial Intelligence technology and machine learning, the way people used to do business has considerably changed. Technology has improved the efficiencies of the systems within companies and made running business more time and cost effective. According to 44% of the business owners, artificial intelligence technology has made decision making exceptionally easy for them. With the help of technology, business owners have been able to analyze market for potential opportunities, automate time and labor consuming tasks and improve sales. From business, healthcare to education, there is no aspect of life that has remained untouched by ever-advancing technology.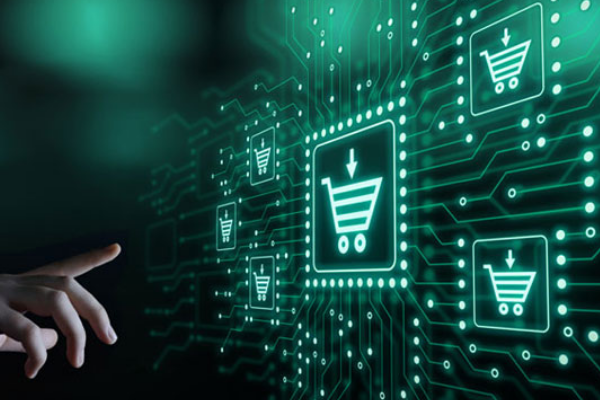 To excel in their respective fields, businesses need to identify the various applications of the latest technology and come with ways to deploy them in order to improve their business processes. In this article, we are going to discuss how you can maximize your productivity and sales by integrating technology in your business operations. But first, let's discuss what technology can do for you.
How does AI technology affect the retail industry?
Retail industry is one of those fields that have been influenced by groundbreaking technologies like AI the most. AI technology finds some of its best applications in the retail sector and therefore, more and more businesses are switching to this technology leaving behind the traditional ways of running a business. Following are some of the most common applications of technology in the retail sector:
1.
Chatbots technology:




Companies have made it easy for their customers to find what they need in a matter of time by integrating chatbot technology in their websites and mobile applications. This artificially intelligent computer program uses textual or auditory methods to communicate with the human being sitting on the other side of the computer screen. This tool has proven to be a big step forward in improving customer services that businesses have been offering their clients. This is the reason why more than 85% of the customer service is powered by chatbots today. Chatbots are designed in way to help customers in a variety of ways including:



Offering 24-hour service
Providing instant responses for queries
Answering simple questions
Since it's quite a hassle to make a call or write an email to report an issue, 63% of the internet users prefer to interact with brands through chatbots. It is expected that by 2022, chatbots will cut $8 billion off the cost of running a business.
2.
Technology as virtual assistant for business:




For businesses, there are various tasks that can be automated by the integration of the right technology. Google is trying come up with ways to enable voice technology to assist various tasks associated with running a business. This will lead to automation of important business tasks including:



Tracking Expenses
Ecommerce
Email Marketing
Fleet Management
Virtual assistants have not only made the life at home easy by automating regular household chores. Due to its popularity, it is expected that this technology will take over the retail industry by storm. Some of the common examples of this technology include Google Assistant, Amazon's Alexa and Apple's Siri.
According to PwC, more than 72% of business owners admit that digital assistants have made managing business easier for them. It is expected that this year more than 50% of the internet users will switch to voice searches to search their desired goods. That makes it important for the businesses to incorporate this technology in their digital assets including websites and mobile applications.
3.
Increases in business efficiencies:




Businesses can empower their sales and marketing departments with the help of AI. This technology adds to the efficiency of these two aspects of business and drive more revenue.

According to Forbes

, more than 87% of the business owners are using or considering using AI to improve email marketing and to forecast sales.



AI tools enable businesses to tailor their ecommerce websites content according to the preferences of their intended audience. AI technology lets them crawl across the browsing history of the customers to learn the type of content and themes that interests them. It enables them to offer their customers a one-to-one shopping experience by promoting the products specific to their individual taste. Many brands attracts the customers through their offers $100 Off
Skydive Australia Promo Code
.
4.
Lead intelligence software for more leads:




With the help Lead intelligence software, sales and marketing professionals can get gather more leads. This ground breaking technology has enabled companies to collect more relevant data that serves a great purpose in helping businesses to improve their products and digital assets. It also helps them to filter out their viable potential customers. With the help of this technology companies have been able to find new opportunities to grow their business. That's because AI has made internal and external data collection easier for them. This is the reason why 61% of marketers consider AI one of the most crucial parts of the data strategy.



How has technology improved shopping?
Technology has not just helped companies to grow their business. It has also made the shopping experience easy for the customers.
Since companies use AI to monitor the shopping behaviors of their customers, it enables them to narrow down the options for them to choose from. After learning the preference of the users, AI based websites recommend them only those products that go with their interest and preferences. This makes it easier for the customers to find the items they have come looking for in a matter of time and prevent Buyer Burnout.
Artificial intelligence, computer vision-based and 3D reconstruction technology has made it easier for the customers to find the right ensembles for their body type and size from the comfort of their homes. With AI enabled clothes, virtual fitting rooms and AI-enabled stylists, technology has changed shopping for fashion related items for good.
Digital Couponing Revolutionizing shopping trends:
The internet is becoming more conversational with time. Another customer service industry that has been revolutionized by technology is digital couponing. Physical coupons and vouchers with online coupon codes (Like
Macoda Coupon Code
) once ruled the internet. However, they have now become a thing of past. technology has been taking over the coupon market by storm.
According to Invesp, more than 60% of the online shoppers like receiving
digital coupons
. Since these coupons help customers bag amazing discounts, the number of mobile coupon users have rose up to one billion. The best approach to integrate AI in digital couponing is bespoke. With the help of AI technology, you can learn useful information from the customers. With the help of the information acquired companies can understand what to target their loyal customers with and how to retain them. This information can also be used to optimize the marketing campaigns companies will run in the future.
Companies can deliver their loyal customers bespoke digital coupons directly into their inbox if they create an account on their website or subscribe to their newsletters and they can access codes easily by using any of store coupon or discount code like
Gelatin Australia Discount Code
.
The future of technology in retail:
According to
Harvard Business Review
, the companies who have integrated latest technology into their operations have increased their leads by 50%. Moreover, they have been able to reduce call time and cost by 60-70% and 40-60%. Since technology has improved every aspect of life, it is expected that it will continue to reform the retail sector for good. It will enable companies to improve their products and services according to the needs of the target audience.
Published on: February 23, 2021