In Australia renting is a better option than buying a house. However, that apartment or rental home may take more of your income than you'd want. If you work on how to save money on rent is one of the most
effective ways to achieve your financial goals
. In Australia's big cities, the average weekly rent is $460 for a home and $447 for a unit.
If you can lower your rent, you'll be able to save a lot of money each month. That extra money can then be put toward your savings goals, such as a deposit for a house or saving for an emergency fund. So, if you're serious about saving, keep reading to learn how to lower your rent.
1. Live with Roommate
This is one of the most important ways and it will save you the most money. The average weekly rent cost of a one-bedroom apartment in Australia is $350-$450 and the average cost of a two-bedroom apartment is $500-$600. If you divide that amount by 2 it will be cheaper in a month and if you calculate it by 12 months that will be
huge savings
. But other shared expenses like utility bills, cooking supplies, groceries, and toiletries are not included.
2. Open an Account for Deposit
People open multiple accounts for savings, daily expenses, bills, and emergency funds. If your deposit money isn't kept separate from the rest of your cash, it can be difficult to keep track of. By opening a high-interest savings account, you can save all of the money for your deposit in one place and see it grow each month.
3. Negotiate With Your Landlord about Rent
Rent is the biggest expense so if you have the option to reduce it why not try to avail yourself of it?
When you renew your lease agreement after a year or two, it's common for landlords to seek a higher rate. There are several reasons for this, such as the fact that the market has changed and the median rental price in your area has increased. This is where you should talk to your landlord and try to come to an agreement that will be beneficial for both of you.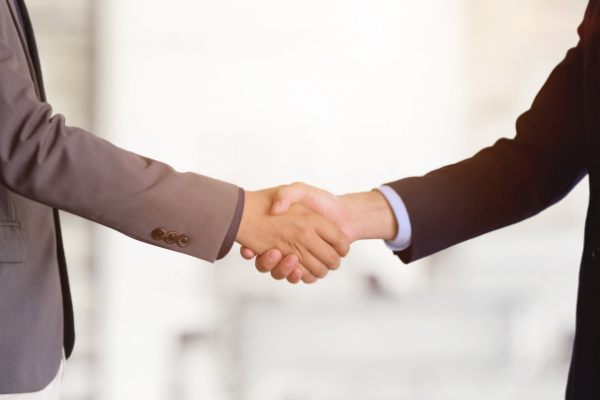 It also depends on the area you live in, you may find that the landlord is eager to secure a long-term tenant. In the initial time, rent price negotiation was tough because when you rent a home through a real estate agent or another broker, it wasn't possible to negotiate on rent in any way. The broker is not interested in any of your suggestions or ideas. Thankfully, now there are a variety of ways to work directly with landlords.
4. Long Term Lease is a Better Option
When you negotiate a lease with your landlord, they normally give you the option of choosing the lease length. Make sure you understand that the longer your lease is, the less it will cost. A two-year lease is usually the cheapest option for you, but it's a big decision that you should think about carefully before signing a lease. As a result, the most cost-effective period will be a year, while the most expensive alternative will be a month-to-month lease.
5. Rent Cost is Lower in Winter Apartments
In the winter, landlords face a difficult time finding renters in the winter because it's cold outside in Australia and people don't want to leave their warm houses. Vacancies can go on for months, landlords lose their money each month they don't collect rent.
You should look for apartments in the winter and offer to sign an extended lease that finishes in the summer. When you move out, the apartment will be on the market at a good time for the landlord and the landlord will have some stability in the meanwhile, they'll be willing to work with you for those tradeoffs.
6. Look For a Private Rental Apartment
A private rental is one that is owned by an individual or family rather than an organization, as is the case with most major apartment complexes. A private rental could be a house, an apartment, or even a separate guest house from the main residence.
When it comes to application fees and deposits, private landlords may be more lenient. They don't have to follow any specific corporate guidelines. This means there is a more chance to negotiate on rent charges or overlook previous evictions that would prevent you from renting elsewhere.
On the other hand, every landlord is different. Some people will go so far as to complete their own background checks. To avoid any inconvenience and surprises down the line, be honest about your situation and expectations.
7. Slash Unnecessary Expenses
If you're serious about putting money down for a rent payment, you'll need to start cutting back on unnecessary costs. Of course, some expenses, such as rent and groceries, cannot be avoided, but there are others that can.
For example, daily expenses like coffee, cafe lunch, unnecessary shopping, and dining out can be reduced or totally cut off. Consider switching phone plans, especially if you never go over your monthly allowance. If you have Foxtel, consider if you actually need it or you may be paying for channels you don't watch.
8. Make a Good Relationship With Your Landlord
You've seen various examples when being friendly and polite with a landlord helped a lot. If you have a strong relationship with your landlord, there's a good chance he won't raise your rent when it's time to renew your lease. He will respect you as a tenant and will understand that having you on board with this particular rental fee is much better than looking for someone else.
Conclusion
Many renters struggle with figuring out how to save for a home while still renting. Many people have no idea where to begin, let alone how much money they'll need to cover closing costs, house inspections, and other expenses.
If you're having trouble saving for a house while renting and aren't sure how to make the most of your down payment, a few suggestions are above that will be beneficial for you for sure!.
Published on: April 28, 2022